*** MEET JAZZ ! ***(She's all that!)  Blue and Gold Macaw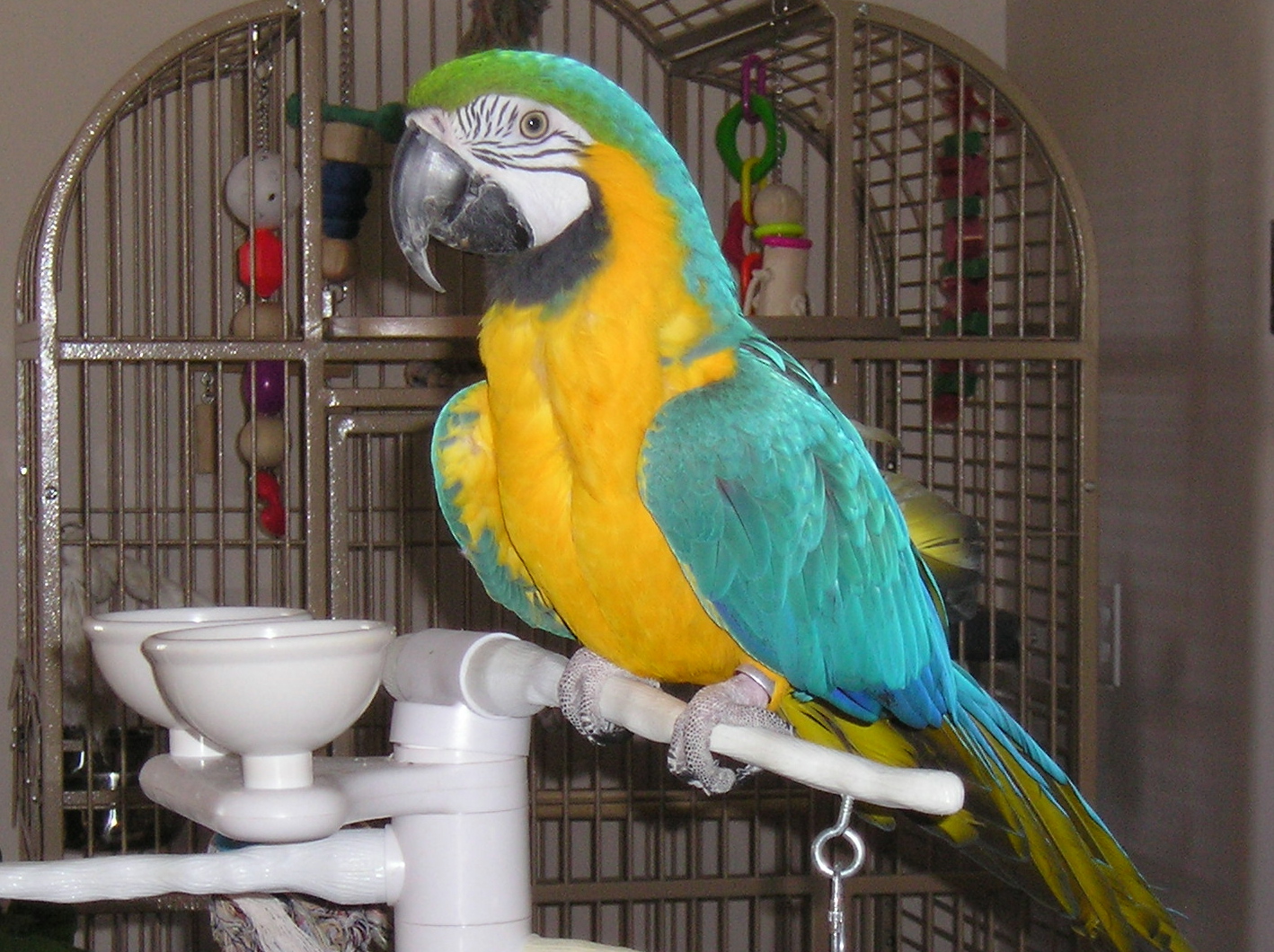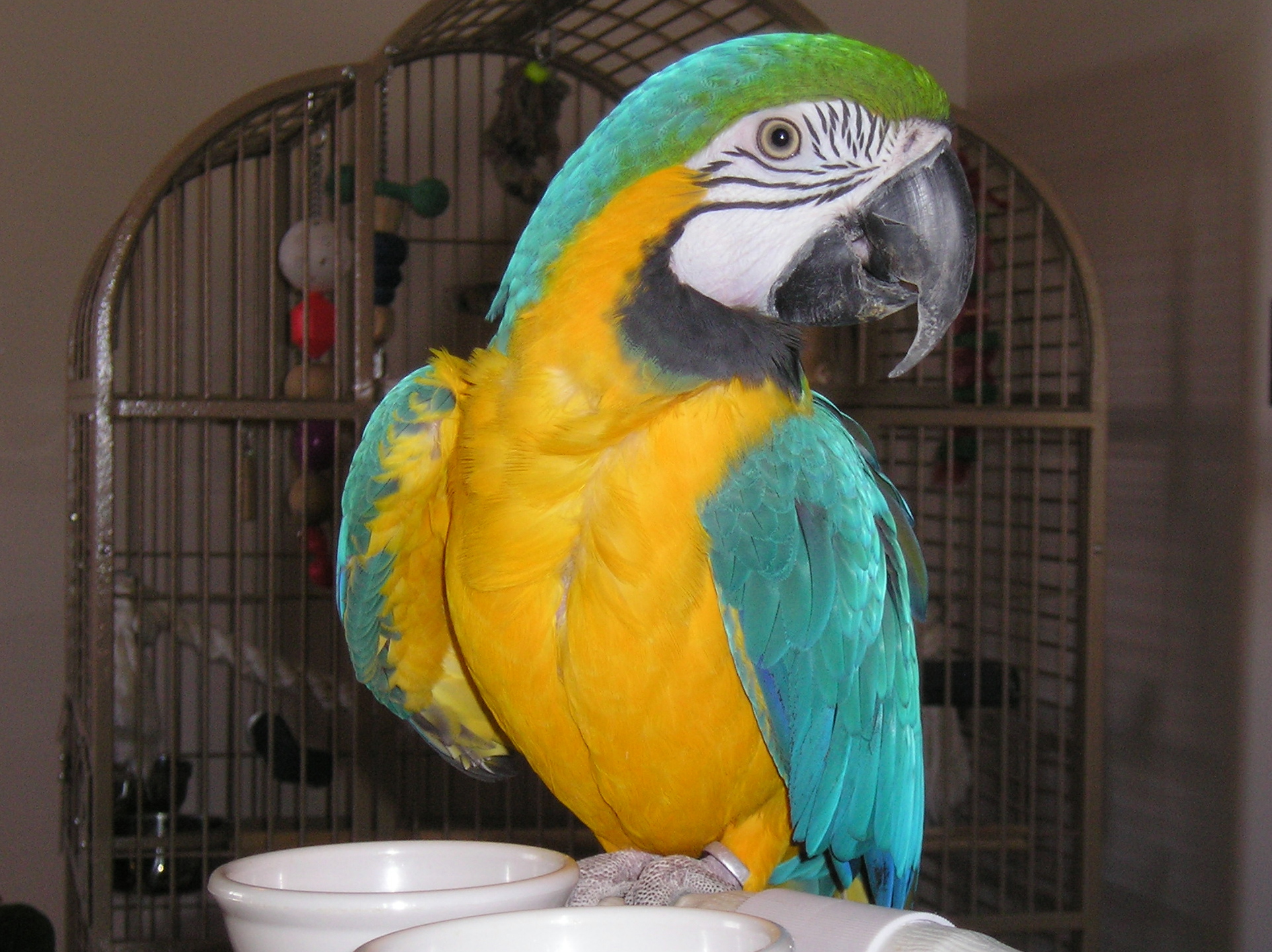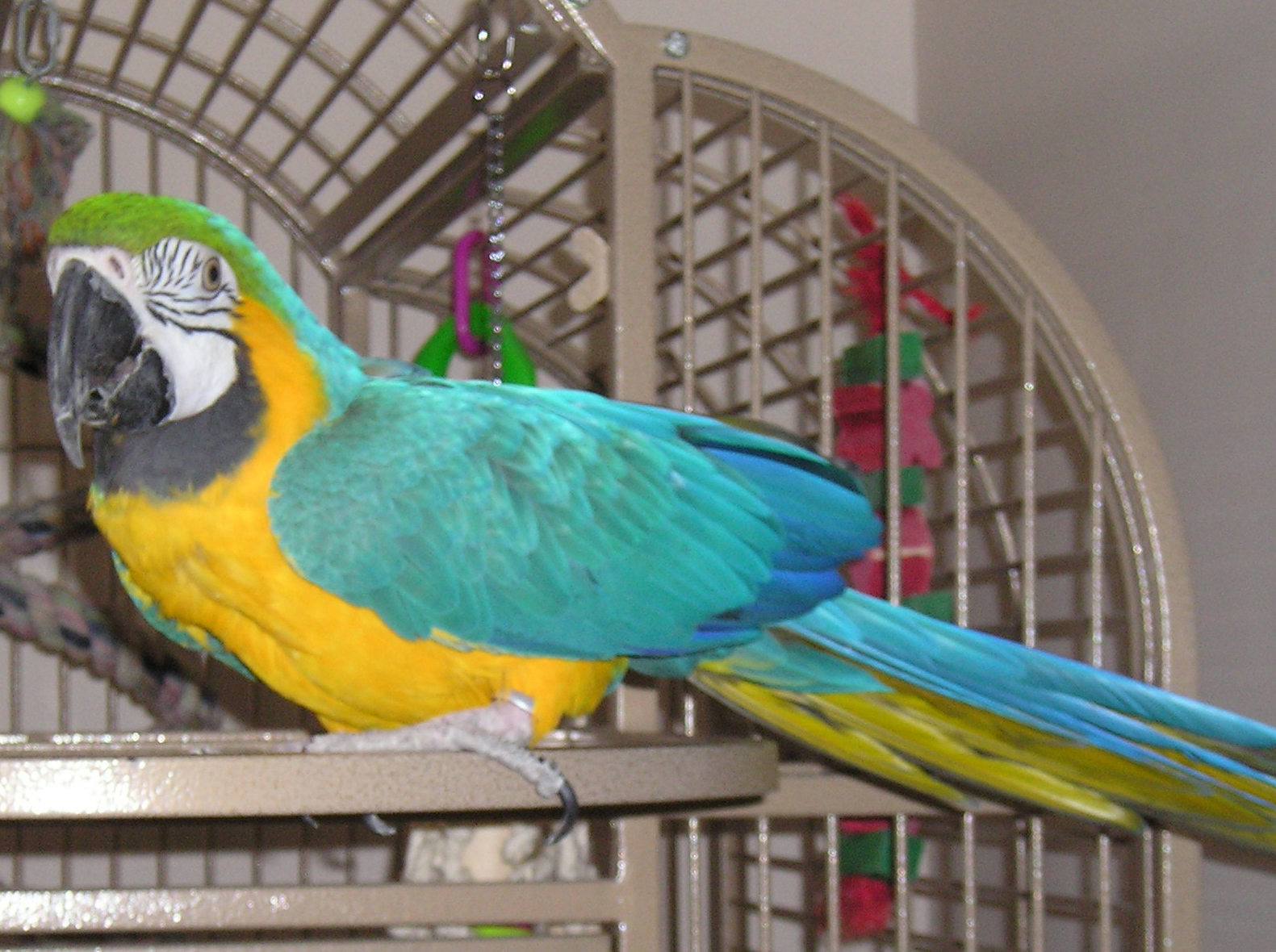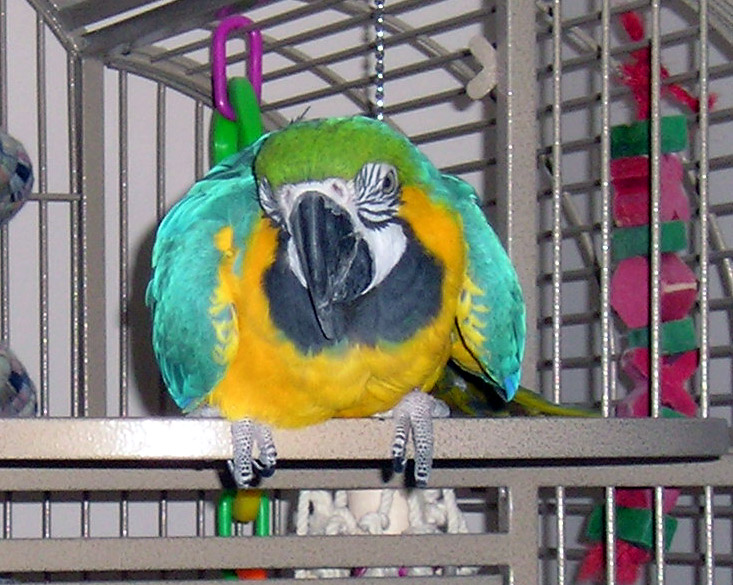 Jazz, like most pet parrots, is a curious creature who watches me like a hawk and takes in all of her surroundings.Here she's  observing from her favourite spot,

her cage's drawbridge !

Jazz is the smallest of the family of "giant" macaws and a petite blue and gold hen... her face is one of the prettiest I've seen and she's amazingly quiet.

(so far !!!)

Jazz is testament to the importance of a balanced nutritious diet for companion birds. She relishes her daily buffet of fresh fruits and veggies (favourites include papaya, grapes and warmed yam), fresh sprouts (usually eaten first), warmed frozen mixed vegetables, warm, cooked, long grain brown rice and bean mix, a tiny bit of hard boiled chopped egg (no shell) and a variety of nuts and seeds. She also loves cooked chicken drumsticks and pasta as a treat.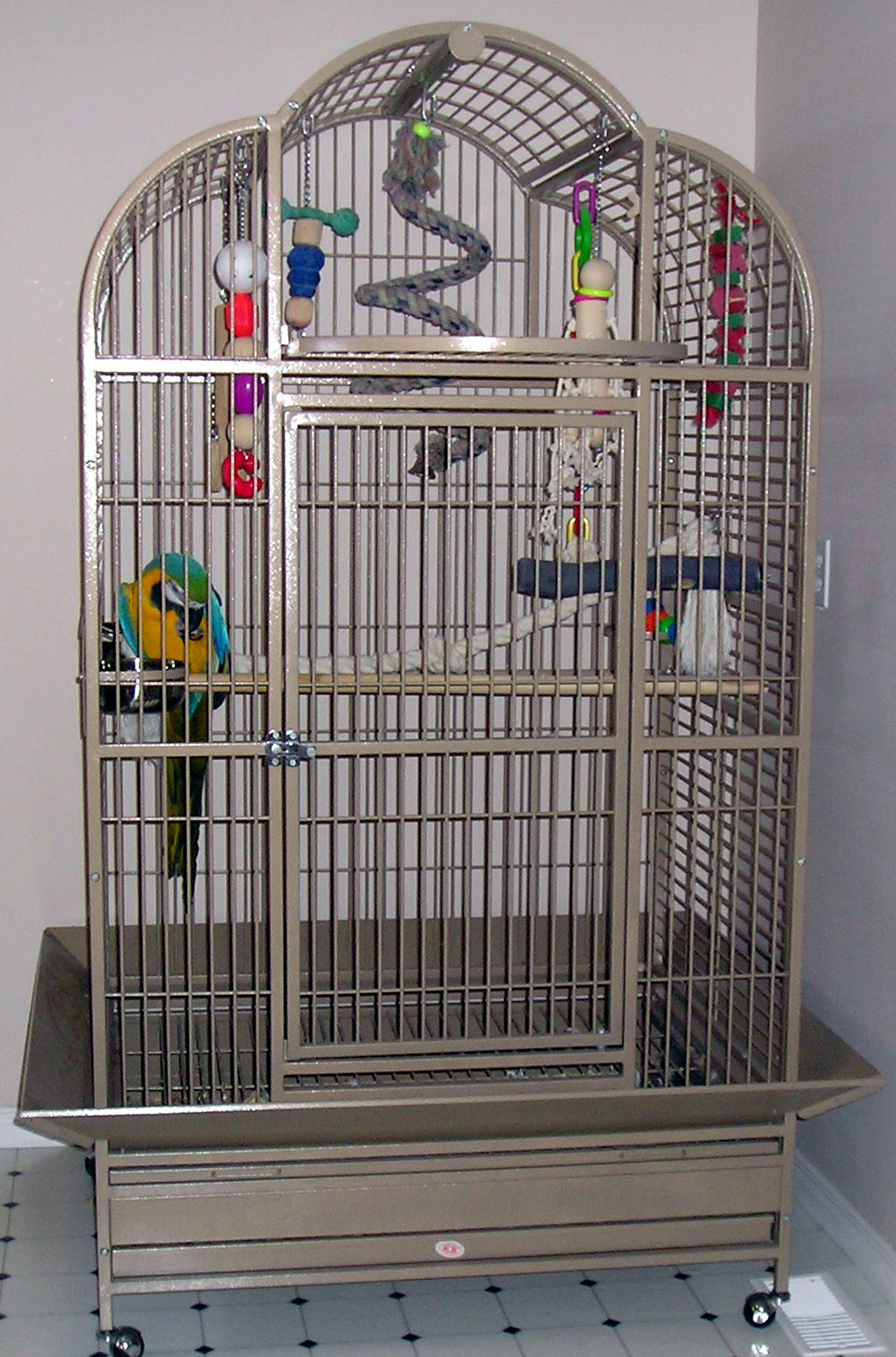 Jazz enjoys a spacious cage with a variety of toys that are rotated regularly to keep her stimulated. This is a King's cage with some neat features... a drop down platform above a large door and the top opens as well. The vertical bars go through the horizontal supports, not welded to them so there's nothing for a beak to pry apart! She likes to swing on her rope boing and spends a lot of time on her pedicure perch.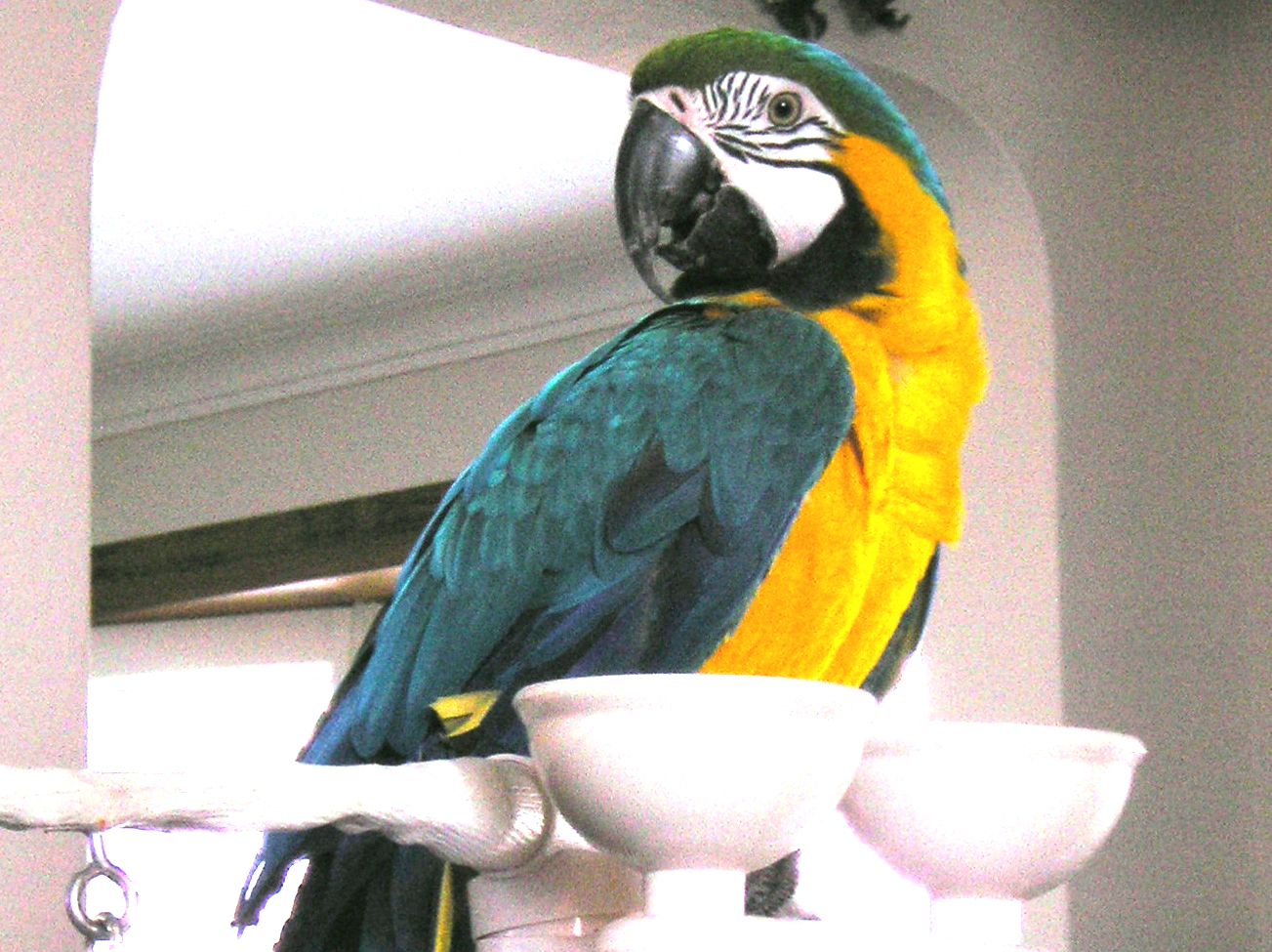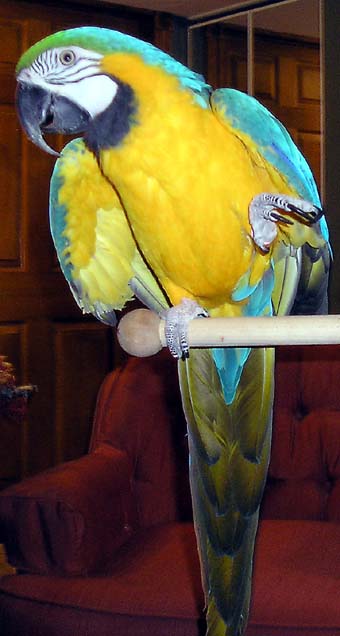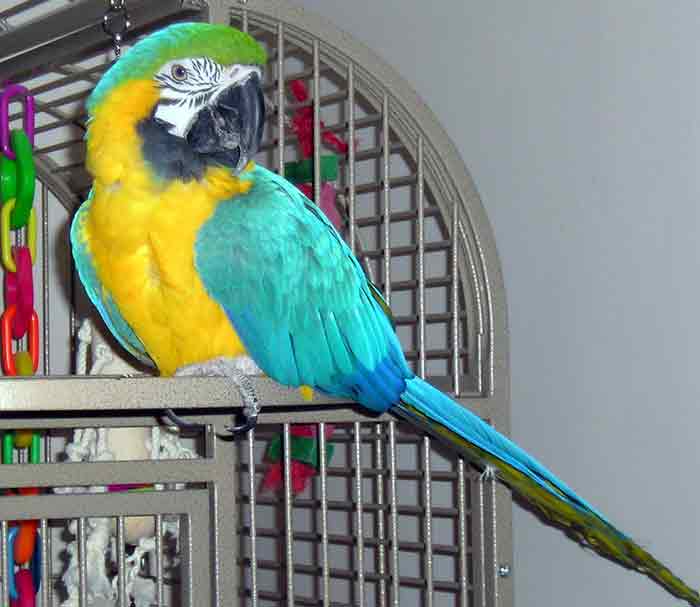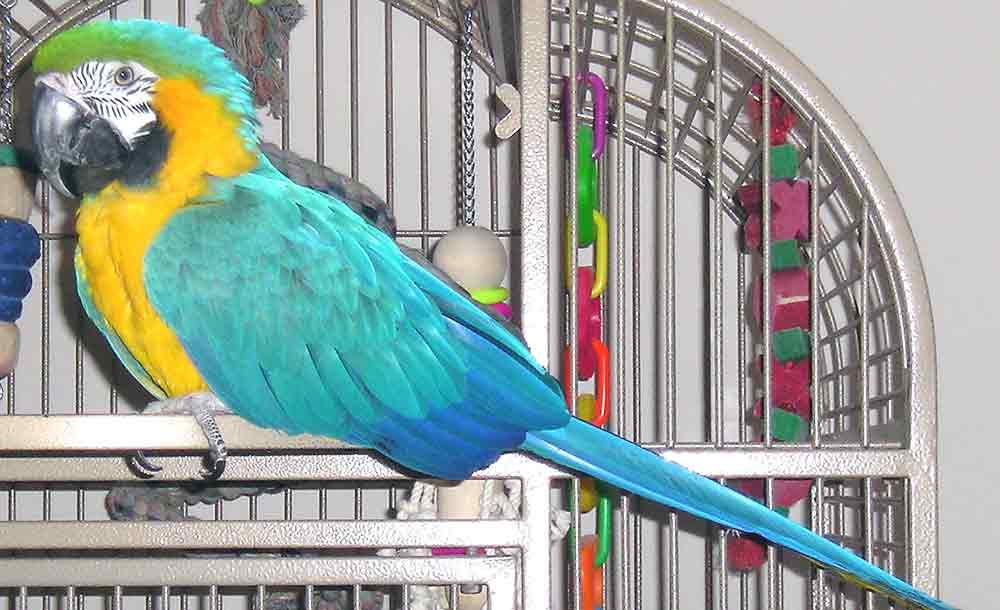 *** AND INTRODUCING "FREEWAY !" ***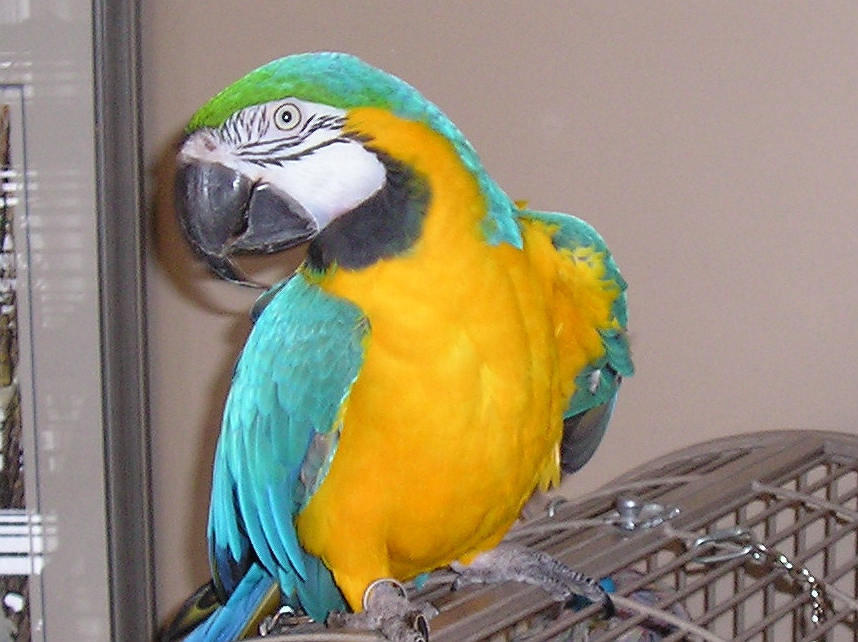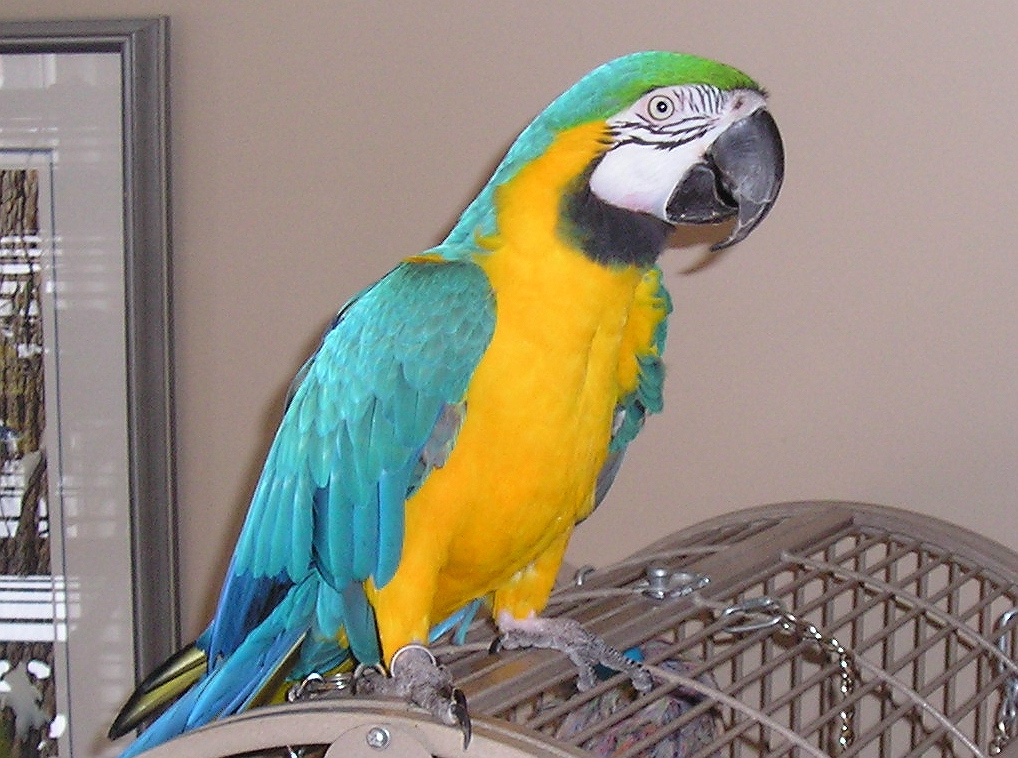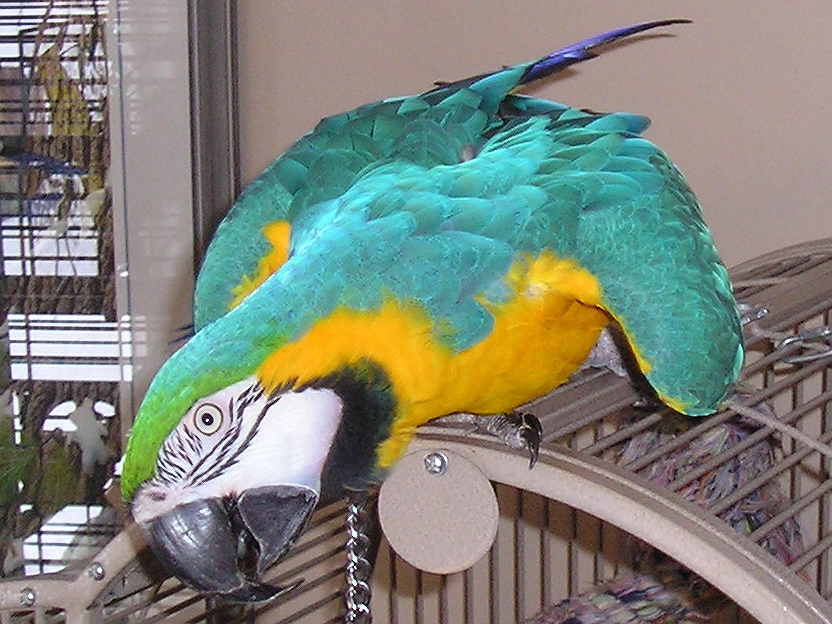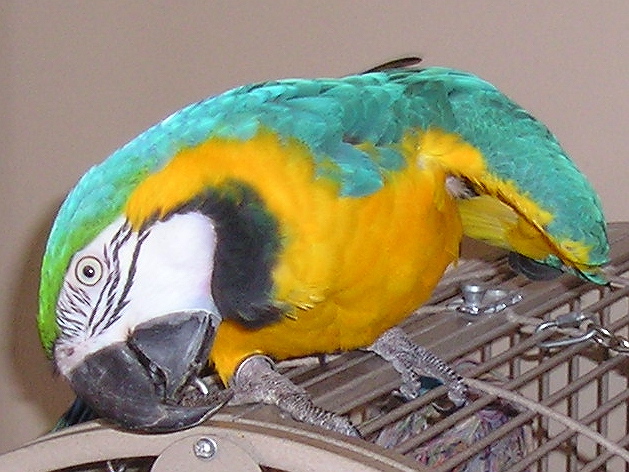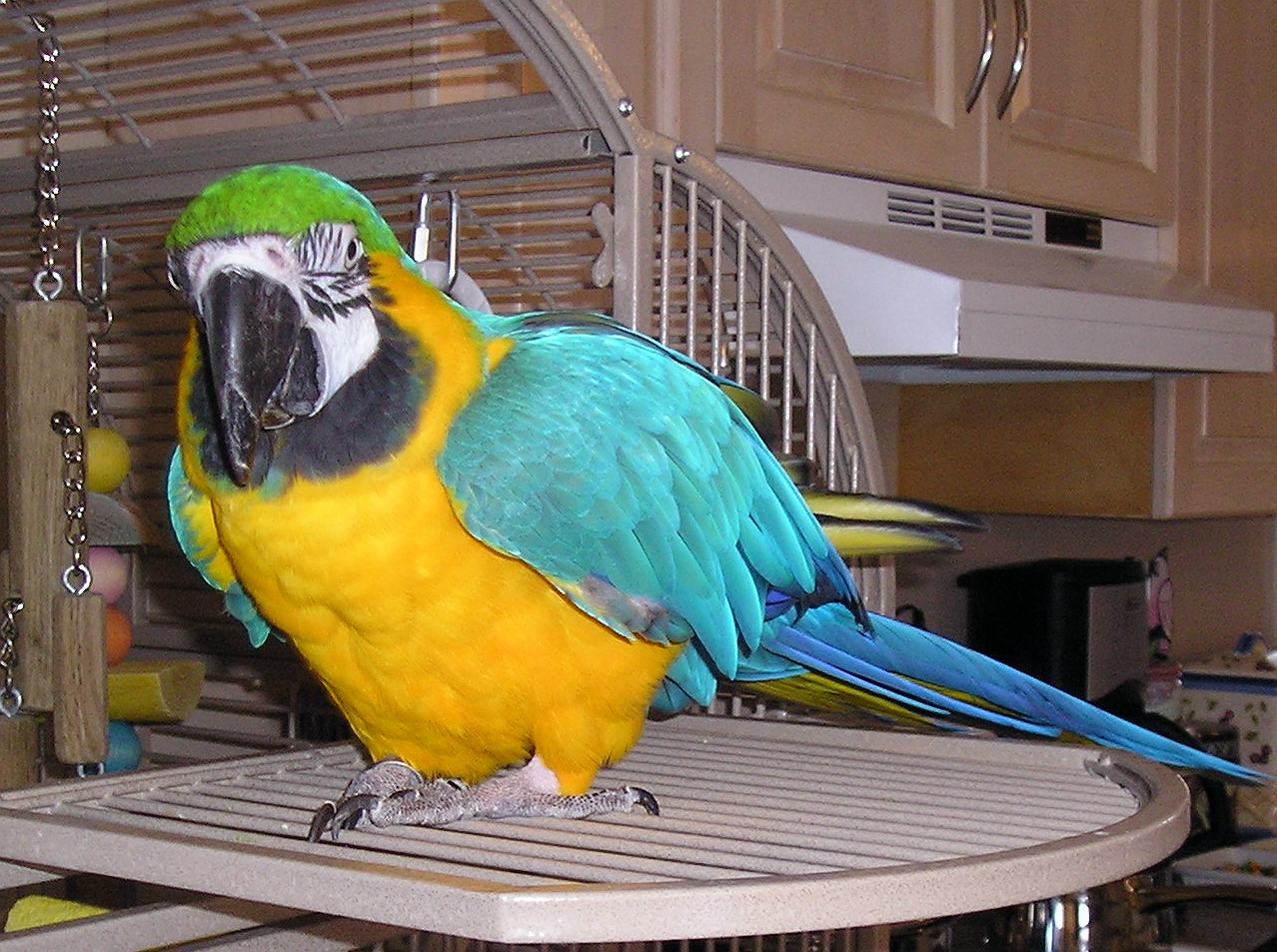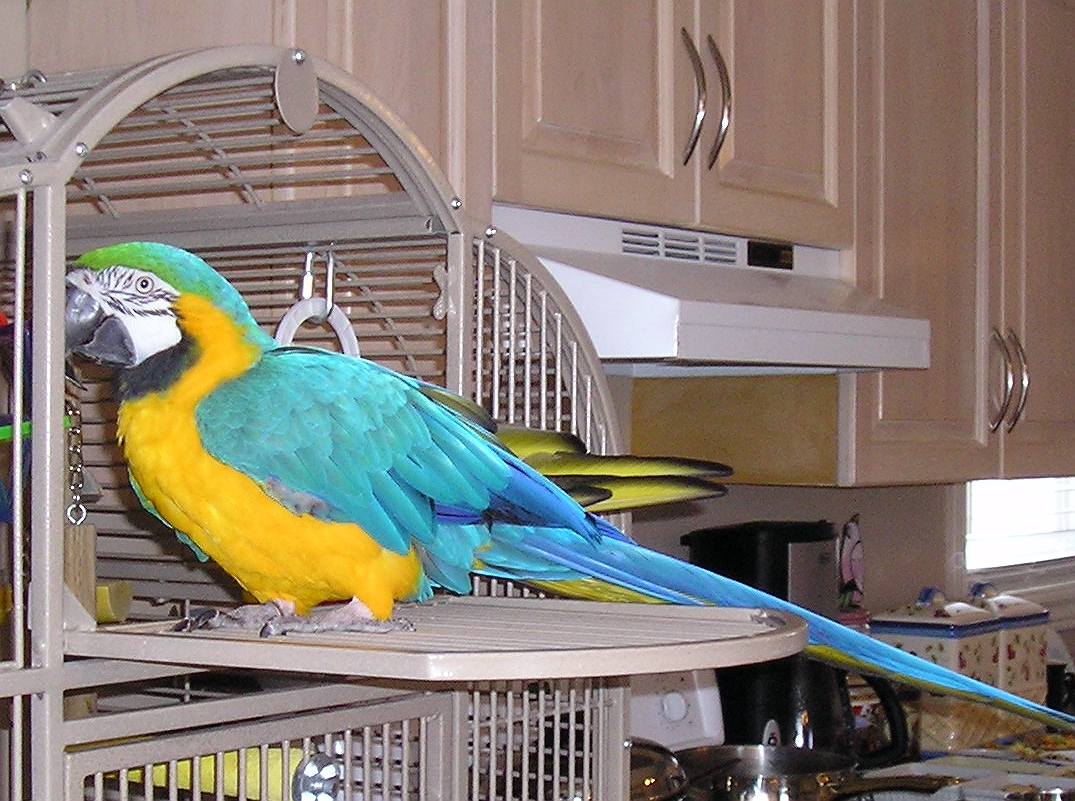 Hellooooooooo - I'm the newest member of the Homestead flock... and a clever bird I am!

Freeway is a talented talker and has learned may phrases from his previous owners... he loves to ask for a variety of foods and loves to say "gotta go to work, buh bye, be good!"

Freeway is slightly smaller in stature than Jazz with a more petite head - is gentler and has been very well socialized. He will step up on anyone whereas Jazz prefers her mom exclusively!

Thanks for stopping by... gotta go in now - Mom's just put some mixed seeds and nuts in my dish! Buh Bye! Gotta go to work!